If you love the arts, then don't miss out on all Baltimore has to offer. Baltimore is home to several incredible performing arts theaters! They put on every performance imaginable from the old classics to more modern plays. So there's something for everyone. This is a curated list of what we consider to be the best performing arts theaters in Baltimore.
#1 Baltimore Center Stage
Any list of performing arts theaters in Baltimore would be incomplete without mentioning Baltimore Center Stage. Established in 1963, Baltimore Center Stage grew from a small community drama group into the top professional producing theater in Baltimore. In 1975 they moved from their original 99-seat theater into the Mt. Vernon Cultural District.
What performances can you see here?
Bridge Series
The Baltimore Butterfly Sessions
The 19th: Whose Vote is it Anyway?
And More!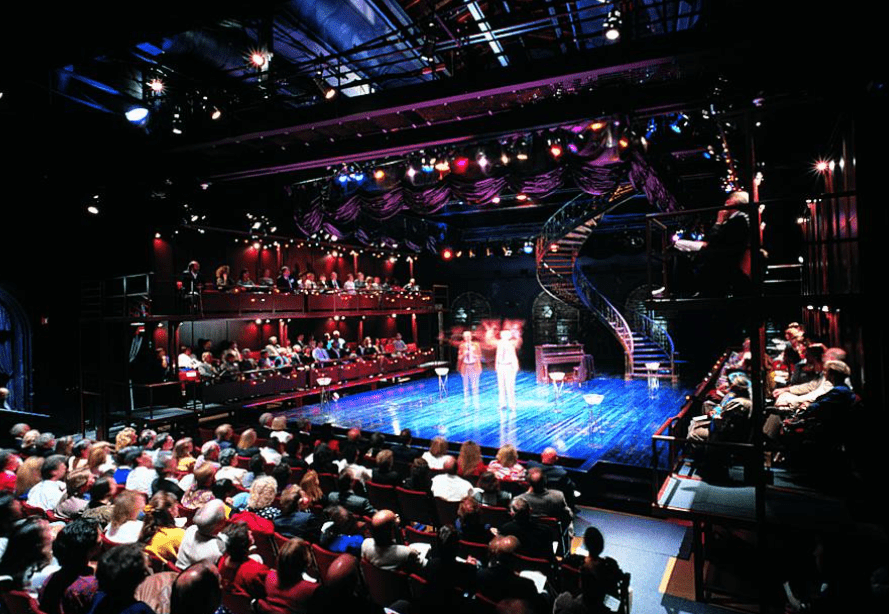 Can you experience the fun of Baltimore Center Stage from home? Yes! You can enjoy the BCS Camp at Home from the comfort of your living room. This camp helps kids from 1st to 6th grade to become expressive storytellers.
#2 Chesapeake Shakespeare Company
"All the world's a stage, and all the men and women merely players. They have their exits and their entrances, And one man in his time plays many parts."
William Shakespeare
Named after the most famous playwright in history, the Chesapeake Shakespeare Company in Baltimore is focused on performing the greatest plays of all time in a way that engages even the most dubious of audience members. To date, more than 10,000 kids have seen Shakespeare at CSC free of charge.
This company shows its dedication to the community by inspiring young actors and actresses through their Shakespeare in Schools and Shakespeare at Home programs:
Home School Corporations
School Matinees
School Residencies
Teen & Youth Classes
Summer Camps
Teen Acting Ensembles
The Everyman Theatre in Baltimore is home to a group of skilled professional actors. These actors support one another and drive each other to produce their best work. Some of their past productions include:
Murder on the Orient Express by Agatha Christie
The Importance of Being Earnest by Oscar Wilde
The Revolutionists by Lauren Gunderson
Death of a Salesman by Arthur Miller
And More!
But Everyman Theatre is more than just a stage. It's also an educational center for aspiring actors.
There are classes for teens, kids, and adults. No matter your age, you'll enjoy expanding your creativity with these programs. They offer School programs, internships, in-house classes, and educational videos.
"You know they are doing something right when we went for the first time and liked it so much we bought season tickets. All the 3 plays we have seen have been excellent. Good acting, good set design, and a lovely theater. The staff is very nice as well."
– J. Sheridan McClees, Everyman Theatre
"I can't say enough good things about this theatre! I had the most amazing night here. EVERY seat is great. The people who work there were so nice! The play itself was absolutely beautiful. I can't wait to go back!"
– Kelly Bryan, Chesapeake Shakespeare Company
"Great cutting edge performances. And it's always fun to recognize actors you've seen on tv. They don't shy away from weighty subject matters. A small theatre, so every seat is a good seat."
– Christina Held, Baltimore Center Stage