The 10 Best Pressure Washing Companies in Virginia Beach, Virginia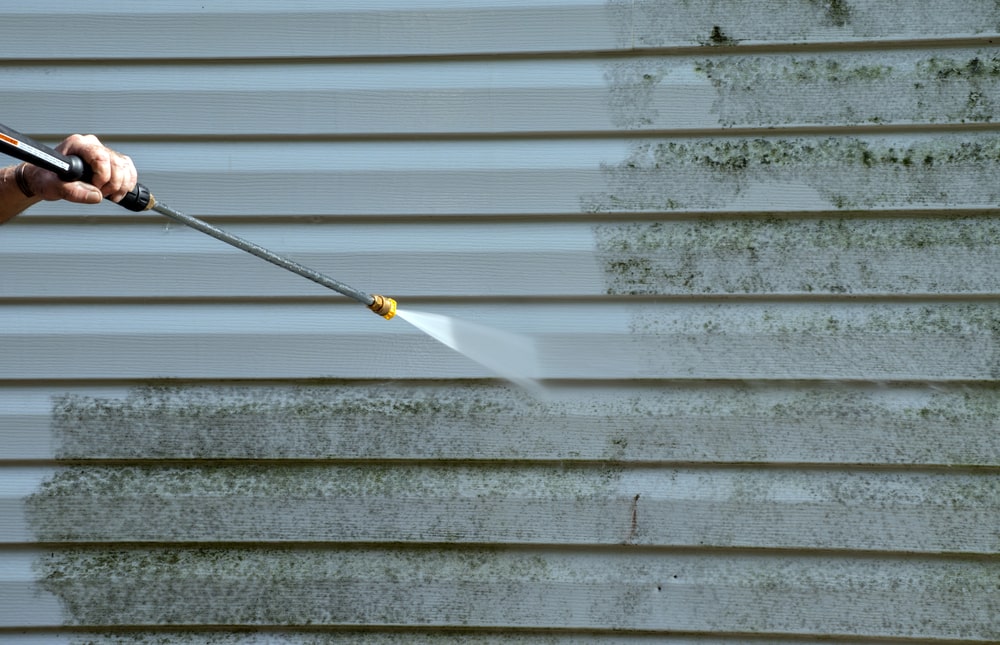 Below, we list ten of the best insulation companies in Abilene that we will address in this article:
EcoTek Soft Wash
MCP Softwash And Painting
Ayers Window & Gutter Cleaning
Marc's Pressure & Roof Cleaning, Inc
Libbey's Power Washing
KLM Exterior Services, Inc.
Paul's Pressure Washing
Williams Pressure Washing
Neptune Clean Pressure Washing
ShineTime Powerwash & Paint Professionals
Ecotek Soft Wash
At Ecotek Pressure Wash, we are proud to say we are among the top-rated pressure-washing companies in Virginia Beach, VA. We provide a comprehensive range of services catering to residential and commercial properties, including gutter cleaning, fence power washing, deck cleaning, and driveway power washing, among others. One of our critical services is roof cleaning, an essential part of property maintenance that can help extend the life of your gutters, shingles, and roofing system for upwards of 20+ years.
We stand out in our commitment to the environment – our soft washing technique uses fewer abrasive chemicals, ensuring effective cleanliness without causing environmental harm. On the commercial side, we help businesses improve their exterior look and curb appeal, enhancing their first impression on customers.
Our dedication to quality service is reflected in our impressive customer rating of 4.8. It's a testament to our unwavering commitment to our customers and their satisfaction. At Ecotek, we always strive to provide superior service, making your properties look their absolute best while being mindful of our environmental footprint here in Virginia Beach.
MCP Softwash and Painting
MCP Softwash and Painting is a reputable pressure-washing company that has served the Hampton Roads area since 1990. They offer a wide range of exterior home services, such as house washing, roof cleaning, and gutter cleaning, demonstrating an understanding that every home is unique and requires a personalized solution. Their services are known for their high-quality work, carried out by hardworking and skilled technicians. Customer testimonials highlight their promptness, professionalism, and quality of service.
Ayers Window and Gutter Cleaning
Ayers Window and Gutter Cleaning is a service provider based in Hampton Roads, Virginia, and also operates in Virginia Beach. They offer window washing, gutter cleaning, power washing, and roof stain removal services. Customer referrals account for 90% of their business, and they have a commitment to completing tasks on time and with meticulous attention to detail.
Marc's Pressure & Roof Cleaning, Inc
Since 1996, Marc's Pressure & Roof Cleaning, Inc. has provided quality residential and commercial exterior cleaning services to the Hampton Roads and Tidewater areas. Two brothers started the company with the intention of offering both residential and commercial customers the best possible exterior pressure cleaning, steam cleaning, and roof cleaning services. They have over 30 years of experience and have learned which techniques work best in the area.
Libbey's Power Washing
They are a locally owned and operated exterior cleaning service provider for the Hampton Roads region of Virginia, founded in 2018, offering the services of pressure washing, house and building soft washing, roof soft washing, and other services. They have quickly expanded and have become known in their community as a professional and trustworthy service provider. Their extensive research and training have enabled them to provide great service at a reasonable price.
KLM Exterior Services, Inc
KLM Exterior Services, Inc is a family-owned company in Virginia Beach, VA, offering exterior services such as window cleaning, gutter cleaning, pressure washing, soft washing, and roof washing for both residential and commercial properties. They promise to deliver better work for better prices and treat their customers like family. They follow a simple three-step process: consult, clean, and confirm. With five years of industry experience, they continue to innovate for better efficiency.
Paul's Pressure Washing
Founded in 2013, their services include cleaning various outside surfaces, which improves the aesthetic and durability of your home or company. Their major service, as the name says, is pressure washing. They are dedicated to offering great service and customer happiness, stressing professionalism and thoroughness in their job, while providing free estimates to prospective clients.
Williams Pressure Washing
In Virginia Beach, Chesapeake, Norfolk, and the surrounding areas, Williams Pressure Washing, which Michael Williams founded in 2017, provides top-notch residential and commercial pressure washing services. The company's foundation is built on years of exterior cleaning experience and an unwavering dedication to customer satisfaction. The team is well-versed in the most recent pressure and soft washing techniques and equipment, ensuring high-quality services. They approach each project with meticulous care, ensuring satisfaction by thoroughly cleaning even the most difficult-to-reach areas. Their services are backed by a 100% satisfaction guarantee, and they take pride in being a reliable source for pressure washing in South Hampton Roads.
Neptune Clean Pressure Washing
Neptune Clean, a Service Disabled Veteran Owned Small Business (SDVOSB), provides top-notch pressure washing services in Virginia Beach and Hampton Roads, Virginia. Their soft wash cleaning method effectively removes mold, mildew, algae, and stains from tree droppings from various surfaces, including driveways, walkways, siding, and roofs. This meticulous approach, combined with carefully researched, environmentally-friendly cleaning solutions, ensures the restoration of homes' original appearances. With their attention to detail and commitment to customer satisfaction, they have earned the nickname "King of Curb Appeal" in their service area.
ShineTime Powerwash & Paint Professionals
Shine Time is a leading power wash and paint service provider for residential, commercial, and government projects in Hampton Roads. As a certified SWaM business and Class A contractor, they ensure top-quality work. They are members of reputable industry associations, adhere to industry best practices, and prioritize the protection of customer property. Their services include power washing a variety of surfaces with eco-friendly agents and painting in both interior and exterior settings. They operate mainly in Virginia Beach and surrounding areas and also undertake large-scale projects along the East Coast.